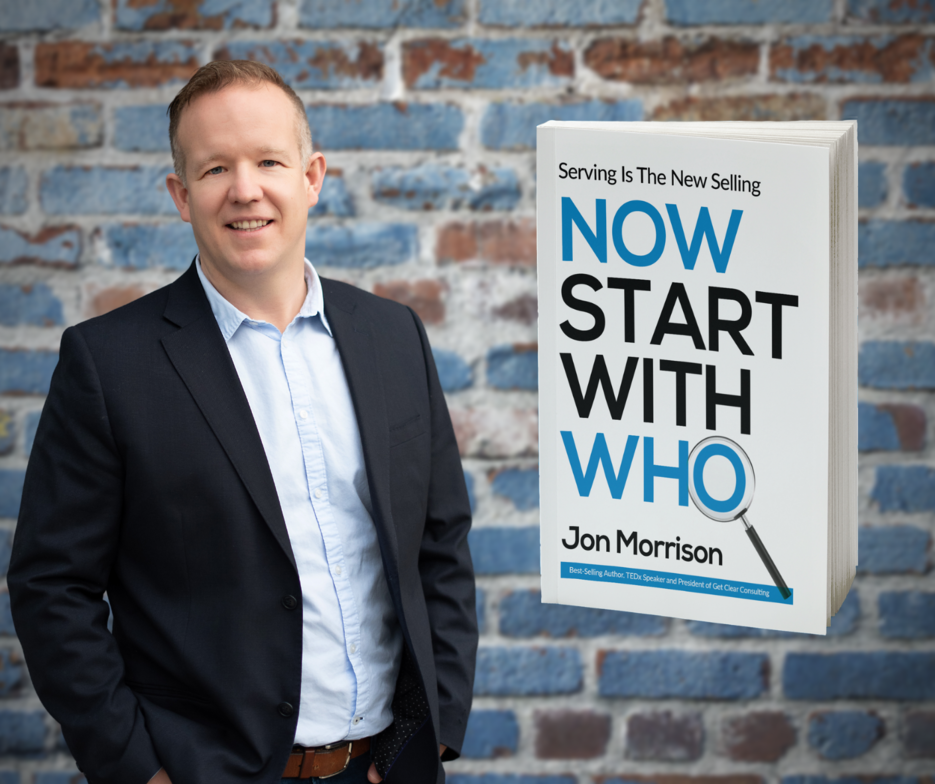 Vancouver, Canada (May 7, 2021) – Although so much has changed as a result of the COVID-19 pandemic, we believe that one thing remains the same in the business world: every business exist to serve customers by solving their problems. Too many businesses are going to be shocked to find that their old methods and old mindsets won't work anymore.
The challenge will be how businesses will understand those changes and make the shift to meet the new demands of post-COVID consumers. Serving their customers has always been the heartbeat of every business.
That's the premise behind the new book "Now Start With Who" by Jon Morrison launching this month.
Helping business owners large and small shift their focus to better understand who exactly is in front of them, "Now Start With Who" serves as a principle to guide companies in:
understanding their customer's needs
improving their marketing,
streamlining their communication
growing their business
getting the traction their ideas deserve
achieving their WHY.
What Now Start With Who Is About
Throughout the book, Morrison teaches how to give the customers businesses commit to what they actually want in life by explaining the importance of finding a group of people, learning what's causing them pain, and creating resources that will solve their problems.
"Too many great ideas lack the traction they deserve because they're not being heard and are often tuned out by the same people who need to hear them most. This is frustrating to people who have great ideas to spread," said Morrison.
"Your dynamic idea can be a business, cause, an organization you want to grow, or a new process that will increase efficiencies and profits. Great ideas go unheard and get tuned out because we're not utilizing a vital communication element, that when used properly, will capture the right people's attention despite the other noises and distractions around them. Starting with "Who" gives you the opportunity to change a life in a profound way."
A TEDx speaker, Morrison is the Lead Consultant at Get Clear Consulting. Located on the West Coast of Canada, Get Clear empowers business leaders from all over the world by giving them the tools they need to achieve their goals.
Unlike other agencies that keep you focused on your company, Get Clear helps you develop the mindset and message to transform prospective customers into raving fans of your brand. As a business leader, husband, and father, Jon knows that true joy and satisfaction only come when you give up the rights to yourself and pour yourself out in the service to others.
For more information about "Now Start With Who" visit the book's website.
To purchase the book, it is now selling on Amazon. Click here to view the book and read the reviews.