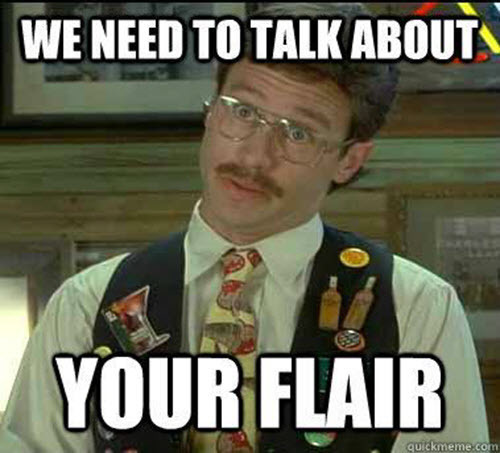 Are Your Employees Rolling Their Eyes Or Laughing At You When You're Trying To Inspire Them?
Words are an essential part of leadership and communication. We talk about the power of words a lot in the Get Clear community. Often it is used to express the importance of choosing the right words in your marketing. Words are also critical in your internal communication as well (how you talk as a team).
You may be lazy with your words by resorting to cliches that can have your team cringing, or even worse, playing drinking games every time you use a cliche.
Don't Be Like The Hockey Players
As a proud Canadian and lover of Canada's favourite frozen game, I missed hockey during the sad days of COVID-19, especially during the second wave. I missed a lot of things during that time but hockey was a particular pain point. What I didn't miss about hockey were the cliches that come from players after games. Hockey players are notorious for their post-game cliches.
"We did/didn't play a full 60 Minutes"
"We gotta get pucks to the net/in Deep/Behind Their D"
"Our best players have to be our best players."
There's more. You can see them all at the end of the next hockey game you watch.
Hockey Players Aren't The Only Ones Notorious For Their Cliches
The pandemic have brought office life to a standstill across most of the world. it didn't mean that staff could breathe a sigh of relief and escape one of the most irritating facets of office culture: business cliches.
No matter how you are communicating these days, business terms are difficult to avoid.
If you're looking to quickly "touch base" with someone, or "Think outside the box", you may be irritating your people more than you know.This is according to a 2019 GetResponse survey that polled 1,000 workers to identify our most cringe-worthy business clichés.
Although the list is long, the following infographic takes a look at the top-15 absolute worst offenders with "Synergy" considered America's most despised business buzz term. "Teamwork" and "Touch base" come in second and third, while a long list of familiar irritating phrases occupies the remainder of the list, in many cases causing frustration, cringe and downright rage. It includes the likes of "Empower" and "Circle Back" as well as the classic "The next time you feel the need to reach out..."
Despite the fact that most American employees claim they hate these words, managers generally feel that they are justified. The problem may be that senior figures in corporations actually use all these buzzwords a little too much.
Image charted by Statista.