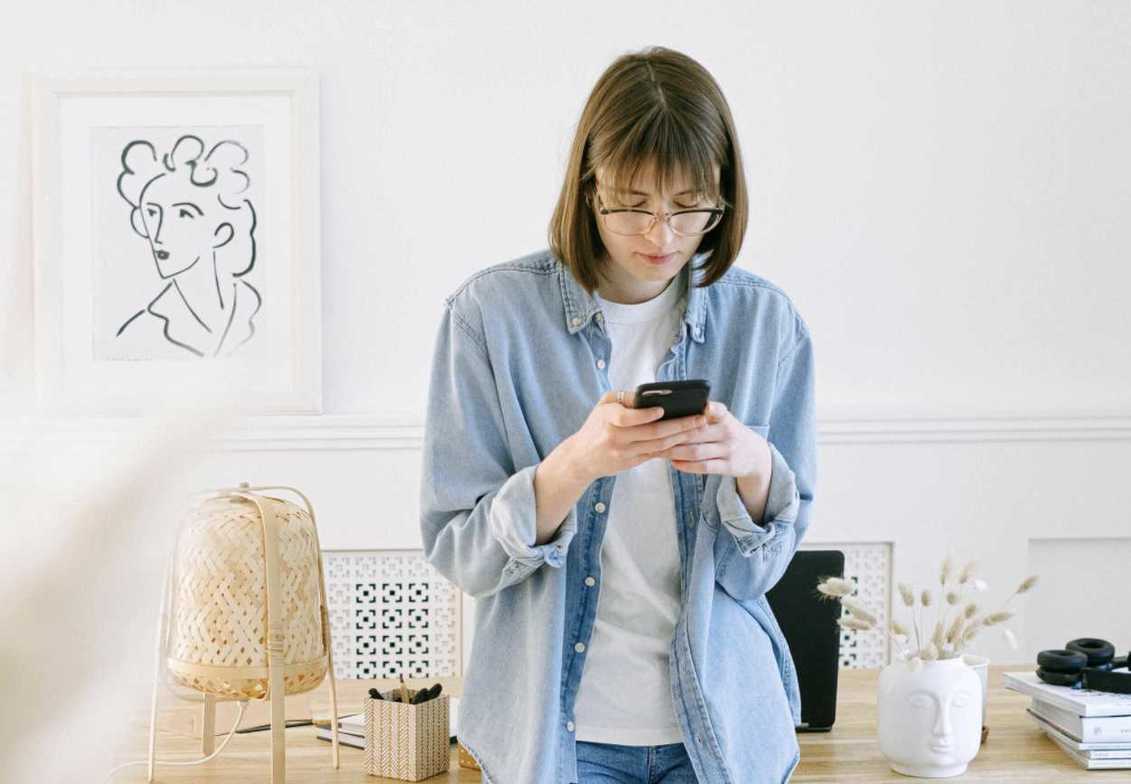 Did you know that 75% of consumers judge a business's credibility based on the way their website looks?
We shouldn't judge great books by their covers. But we know we all do anyway.
The Best Doctor In Town Who Almost Lost An Easy Referral
I had a friend who recently had his first child, a beautiful baby boy. He and his wife wanted to have the child circumcised but since he was new to all of this, he did what most Millennials do when they have a question:
He took it to social media.
The answers he got all pointed to one guy - He was the best. He was the guy for the job. He was number one in town.
My friend went to the famous clinician's website and took a look for some contact information believing the job was his.
The job was almost lost, however, when the young dad looked at his website. It was:
My friend had to take pause before calling the number. How could he trust the vulnerable parts of his firstborn, the future of his family bloodline to a man with such a horrid website?
I'm sure all the reviews were right.
It's all good having a strong social media presence for your brand, but social media doesn't convert anywhere near as well as your website. According to data from BrightLocal, Tweets and Facebook likes only encourage 1-3% of consumers to buy from a local business. This is in comparison to 8-12% who will buy from a 'good looking website'.

On the same note, when a business doesn't have a website, or when the website is 'ugly', consumers are much less likely to buy from them.

The first impression of your website determines whether or not a consumer stays on there. That old saying of 'don't judge a book by its cover doesn't apply here. Most people form an opinion on a website within 50 milliseconds (that's 0.05 seconds) of first seeing it. For this reason, the way your website looks largely determines whether or not a consumer is going to engage with your business.

Younger consumers aged between 18-34 expect a business to have a website, and they are more likely to contact them if their website is well designed and clear. When the address and contact details are visible on a website, 13% 18–34-year-olds feel more encouraged to buy from the business.
The design of a website is a significant component when it comes to the success of a business. Yes, having high-quality content matters, but there's no use in having high-quality content if consumers don't stick around to read it!

When your website looks appealing, people are more likely to trust your business. Female consumers in particular are more likely to contact you when your website is aesthetically pleasing.

The first impressions that people have of your website determine how they feel about your business. These first impressions can stick with them for up to a year. And even subsequent impressions don't make as much of an impact on consumer's opinions, no matter how good they are. In other words, it's the first impression that truly counts for all businesses.

That's why it's so important for businesses to grab people's attention as soon as they set eyes on your website.
Good design pays off. If people enjoy the design of a business' website, they're going to stay online and consume their content. With a good home page, you can easily direct people to product pages or service pages, where they can purchase your products or services.
In other words, good first impressions result in the generation of leads, and leads can easily be turned into sales. Once a consumer becomes a customer, they are more likely to return for more from you in the future.
To build business credibility, having an outstanding website is key. One that clearly states your business' address and contact details. After all, how can someone contact you if they can't even find their phone number or email address anywhere on your website?
If you want to make a dynamic impression with the design on your website, here are five design essentials you can use to diagnose your website:
1. Choose Three Colors
The best brands use only three colors. They have primary, secondary and tertiary colors. These are often expressed as HEX#'s. There are several helpful sites that offer a variety of options for colors that work well together. Check out Canva for pairings or Google "Color Palette Options" and you'll have no shortage of options.
2. Complementary Font Pairings
On your website, you want only two fonts, one for the headlines and one for the body of the text.
3. White Space
Whatever you do, don't clutter up your website by trying to put everything on it. For every word or image you include, you need to offset it with empty space. In the website world, we call it "padding". It is really just white space around the words and images that give the eyes a little break.
4. Keep Your Paragraphs Short
Due to the nature of how people consume content online these days, you need to keep your paragraphs short. The public doesn't read material online like a journal or a textbook. We scan everything. Make sure your content is no more than three lines per paragraph.
5. Use Quality, High-Resolution Pictures
Blurry, dated images will affect your brand more than any of us would like to admit. While those free images we find online are nice because they are free - many of them are cheesy. They are especially bad if they are blurry.
Conclusion
If you get this right, you will have a site that you are proud of, that converts well, ranks well on Google and goes with you for the life of your practice.
We have done everything we can to give you the best chance to make a website that looks amazing. We provide guard rails to get keep colors focussed, your fonts consistent, and your page laid out with lots of white space.
This post was designed to help you understand why we've made it so easy and why it's important for you to have a site that makes you look like the professional you are.