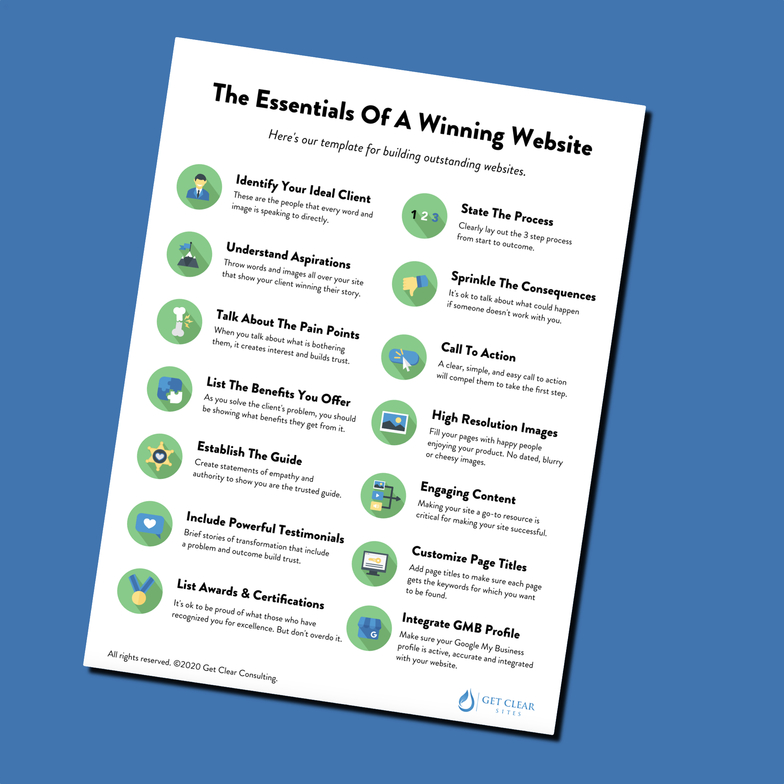 We've worked with and spoken to thousands of business leaders about their marketing. Most of them despise their website.
Too many great people with awesome products and services confess to us that they feel ashamed of their website. It's the first impression people get when being introduced to their business and the frontline of your sales team.
When we look at their sites, hoping to console them, we discover that their embarrassment is appropriate. Sadly, there are a lot of lousy websites out there.
So we are doing our best to confront the lousy website epidemic in business today. In fact, we've got a whole company devoted to it. Have you seen it? Check out by following this link: Get Clear Sites.
In this post, we are giving away the secret sauce to what we do...well most of it, we can't give away the platform - it's propietary. But all the other stuff - the design, messaging, SEO, and other ingredients, it's all here in the resource.
Below is your free download of the ten essential components of a winning website.