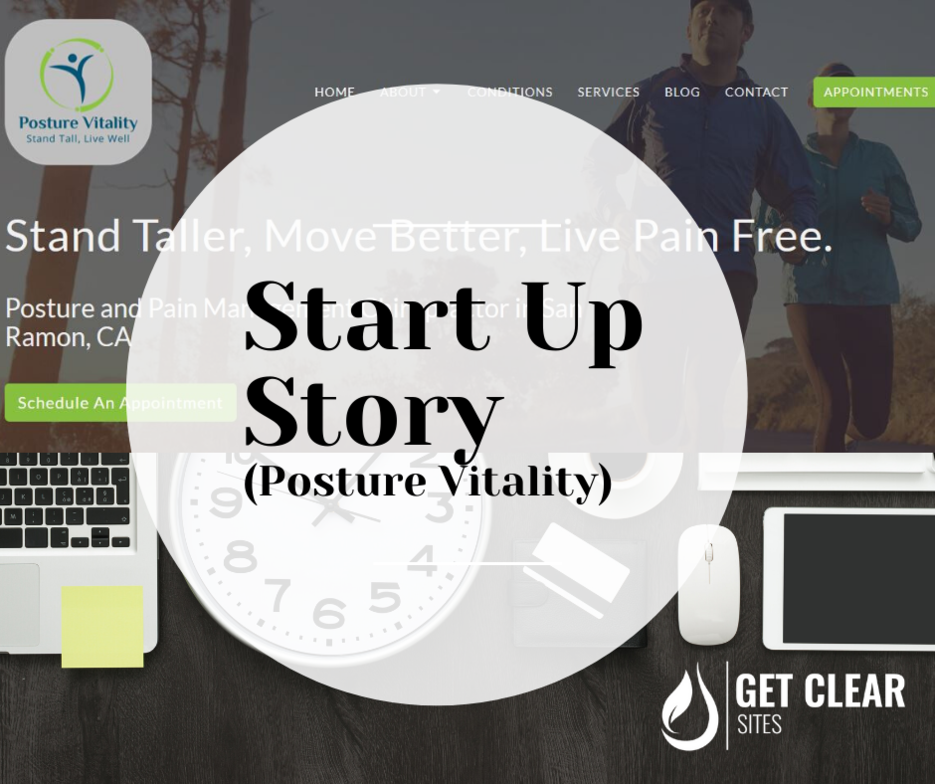 Recently we had the privilege of working with Dr. Jane Baxley of Posture Vitality in San Ramon California.
It has been a stressful time for a lot of businesses due to the coronavirus which is why launching Jane's site was so exciting for us. For just $65 per month and two weeks of development we were able to give Jane a beautiful new site to help her grow her business, and this is her story.
Dr. Baxley is a chiropractor who specializes in posture correction and pain management at her practice in California. Dr. Baxley has been running her own chiropractic clinic for 10 years and absolutely loves what she does and is always encouraged by her patients coming in and being so committed to getting into better shape and health. What has made Jane so successful at what she does is her incredible ability to listen and find the true underlying problem of what is ailing the patient.
One of the biggest struggles that Jane faces is the fact that it is so hard to reach the people who are really in need of her help, along with staying up to date with the latest developments in pain care. To combat these bumps Dr. Baxley works tirelessly to get the message of her business out to the people who could really benefit from her help, and we are sure her new website will be able to help with her goals.
Dr. Baxley has an increidibly positive attitude during this time of global unrest, and states the following about the challenges the world is facing, and how she hopes to help people during and after this pandemic.
"At the time I'm writing this, we're during an unprecedented global crisis with a lot of uncertainty. My desire is to be able to be there for existing patients to provide guidance to remain pain free or help with symptoms if they're not able to come in, while they're working at home, or working extra hours in an essential business. I also know there will be even more people in need of relief from tension and pain by the time this is all over. I'm glad that now I have a more user-friendly website, both for visitors and for me to be able to update and publish content. This will allow me to get helpful information out to people now and be able to reach those I can serve in the future."