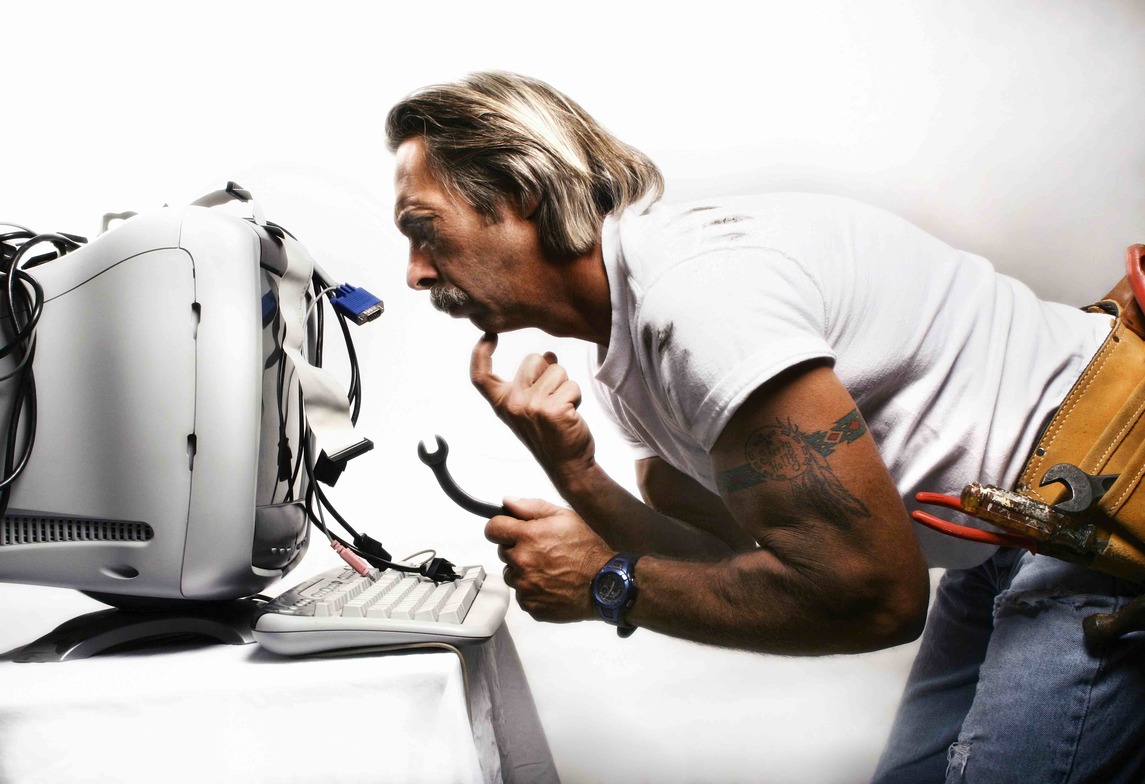 Many businesses have had to either slow down or close down completely during the COVID-19 crisis we are all going through.
To some, it's a chance to sit on the couch and get depressed watching the news. For others, it's a chance to reflect on their life, their business, and to prepare for the next wave of growth coming around the corner (this is not going to last forever).
I want to address the latter type.
When you're in the website industry, you don't have a ton of time to do this. I'm writing this post on the fly amidst a growing list of needs from clients we are working hard to equip and empower during this time.

I found myself giving the same advice over and over so I thought it was worth writing down.
If you find yourself with some time to work on your website, please use the following points as your guide.
Here's what I think you should do to improve your online presence.
1. Do an honest evaluation of your current website
Website shame is a real thing. During the boom days, you don't have to face the truth - your website might stink. You know it stinks because of the following:
You don't talk about your website.
You are embarrassed whenever you have to talk about your website.
You look at other websites and commit the sin of envy.
Your website doesn't bring in any leads for you.
Your website is being buried on Google.
Those are just a few. Here are some criteria we use to evaluate websites.
Ask yourself these four questions to evaluate your website:
1. Does our site look good?
Too many websites are built with generic themes that are cluttered, dated or just don't look right. This is likely because they were made years ago. The technology and style have evolved.
If you don't trust your judgment when it comes to evaluating some design, ask a colleague or a customer. Even more bold, ask your spouse. I found I get the best (and sometimes painful honesty) from my spouse - especially when it comes to getting dressed in the morning.
As a result, a browser will take a quick look and because it looks ugly, make a judgment about the business (sometimes unfairly) and move on to a competitor's site. I guarantee that ugly, cluttered design is costing your company business.
2. Are the words clear?
When businesses do not pay attention to the actual words they have on their website, they often confuse a prospective client, or they simply do not compel them to engage. We commit the "curse of knowledge" when the words need a master's degree to understand or are full of insider language.
People don't read websites like they read atextbook. They scan a website. If the words are not simple, they will get scanned over.
3. Does the message and flow compel to action?
If you're a business owner you know that the purpose of your site is not to show off the artistry of your web designer who graduated from art school. You want your site to be a lead-generating machine. If that's the case, you need strong words that are carefully chosen given the psychology of your ideal client. Without that compelling message, your website will just sit there
4. Do I have the ability to add content or make edits on my own?
Whether you get slowed down by confusing software or held hostage by your developer, most chiropractors get fed up with how difficult it is to make changes that they give up creating content on their site.
Any combination of the above four problems results in a website that does not work was a total waste of time and is costing the business a ton of money in lost sales.
During a slow down, you can do an honest evaluation given these four criteria.
2. Create A Clear Message
Everything is changing in our world. The pieces have been put back in the box and no one is sure what will come out again. The one thing you know is that you will have a customer. There will always be people around and they will have a problem you can solve.
As you think about your business on the other end of all this, how will you connect with them. Since the COVID outbreak, we have changed our messaging completely. Our client's problems have changed and so they are coming to our website with a different problem than they did a few weeks ago.
Hear this again: The words on your site matter.
They are what is going to stir interest. Words compel action.
Taking the time to create a clear marketing message is the best way to create a website that connects with the people you want to reach. Of course, we recommend using the book "Buiding A StoryBrand" as your guide.
The book helps you get clarity on:
who you want to reach
what problem you solve
how you solve it
the outcome you deliver for them
why you should be trusted
what step people need to take to work with you.
Here are some questions we run our clients through before putting any words on their site. We get it all from Don Miller's great book, Building A StoryBrand.
What does your ideal patient want in life (as it relates to what you do)?
What is the problem that is stopping them from getting it?
What is it doing to them emotionally?
Why should they trust us to provide the solution?
What is the first step ("Call to Action") that we want them to take?
What is our process for helping them?
How can we describe the ideal outcome for them?
Creating a clear message is one of the best things you can do during a slower season. It will prepare you for when all this craziness is over and people are ready to take action again.
3. Create some amazing content
People are on their phones, tablets, desktops and TVs more than ever these days. While the competition for attention is high, it's yours to have if you are worthy of it. The good news about great content is that it can stay for a long time. It doesn't and shouldn't have to be all COVID-19 related. In fact, your ideal clients are going to be hungry for something, anything DIFFERENT than information about the crisis.
When it comes to improving your website, content is still king. Content:
improves your SEO
develops your authority
serves your people
sharpens your thinking
improves your communication
Commit to one blog a day. It doesn't have to be a book or an essay.
Just take one problem you know people are struggling with and give a solution. Take a frequently asked question and answer it. Do a quick keyword search using a free tool online (there are many, just Google it) and write an article about a topic you know people are looking searching for.
If you're not a writer, film a video. Think about all those clients/patients/customers you've had interactions with, pop your phone or any kind of device you can record with (get a mic or your Airpods for better sound quality) and just talk to that person, giving them some advice or value you know they will appreciate.
Videos are powerful. Keep people engaged with your website by creating personal, helpful videos you know they will appreciate.
What If You Don't Have A Website, Hate Your Website, Or Can't Make Changes To Your Website?
Not having a great website is a real problem. It's a solvable problem but it's dire right now.

A bad website has become an even bigger problem since the crisis. The good news is that we can help. My team and I at Get Clear Sites have been scrambling these past weeks to get websites going for new clients who need a better web presence.

We can get our elves to work and build sites in just one day. It happens all the time. No promises, of course, but that's the kind of innovation that urgency caused by crisis can create.
If you want to get a site going for your business (or your new business idea), go to Get Clear Sites and schedule a call/platform demonstration right away.