VANCOUVER, B.C.: As technology has helped us stay safe at home, automate, and delegate, it is tempting for businesses to grow distant from the life-giving power of human connection. We need a reminder of how critical human beings are to a vibrant life and business.
We've all had to endure these lonely months feeling disconnected. Our hearts ache to be with people again. We miss the dinner parties to the full stadiums and buzzing conference halls. We will even feel confident shaking hands to make introductions and close deals.
How Has COVID Changed Businesses
Established businesses are optimistic that their COVID adaptation will be part of their business going forward. According to research firm, Score.org: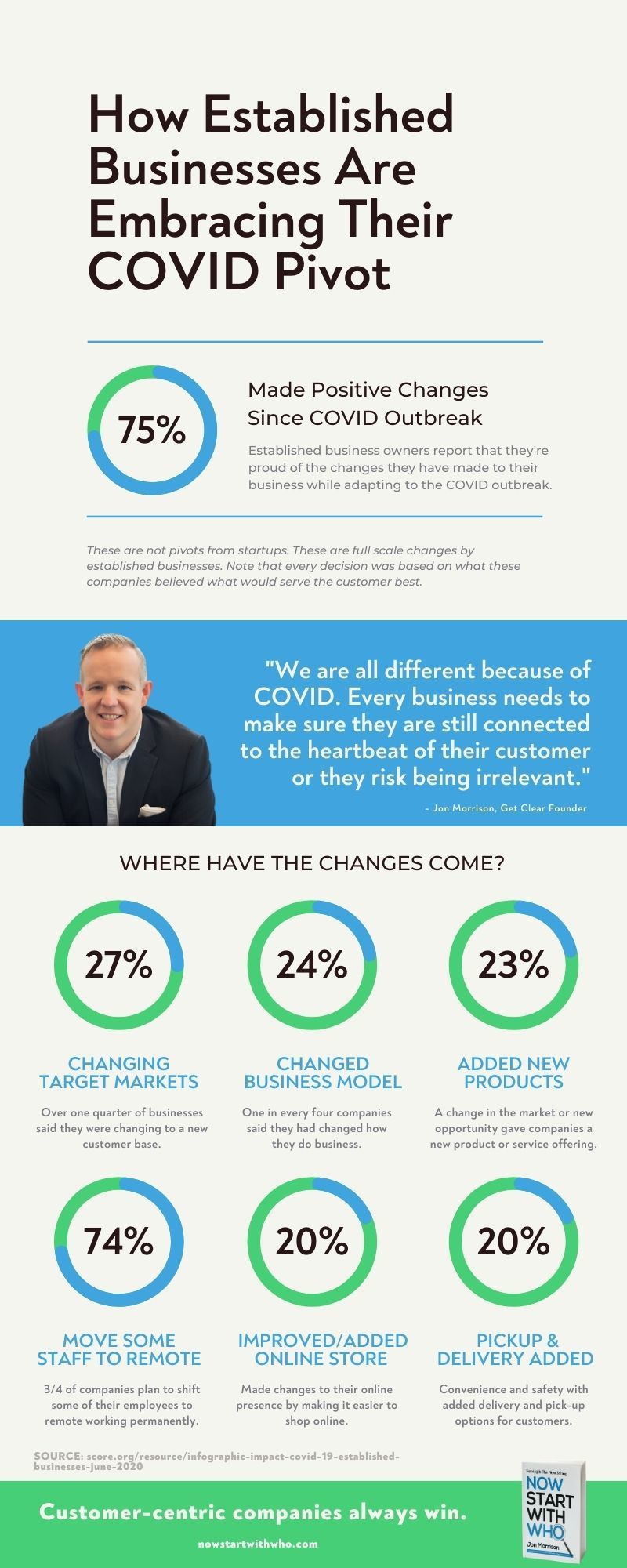 75% said that they made improvements to their business since the COVID outbreak
43% are implementing COVID-19 customer communications.
27% are seeking new target markets.
25% added telephone appointments.
24% changed their business model.
23% added new products and services.
20% added enhancements to an online store.
19% added delivery and pick-up options.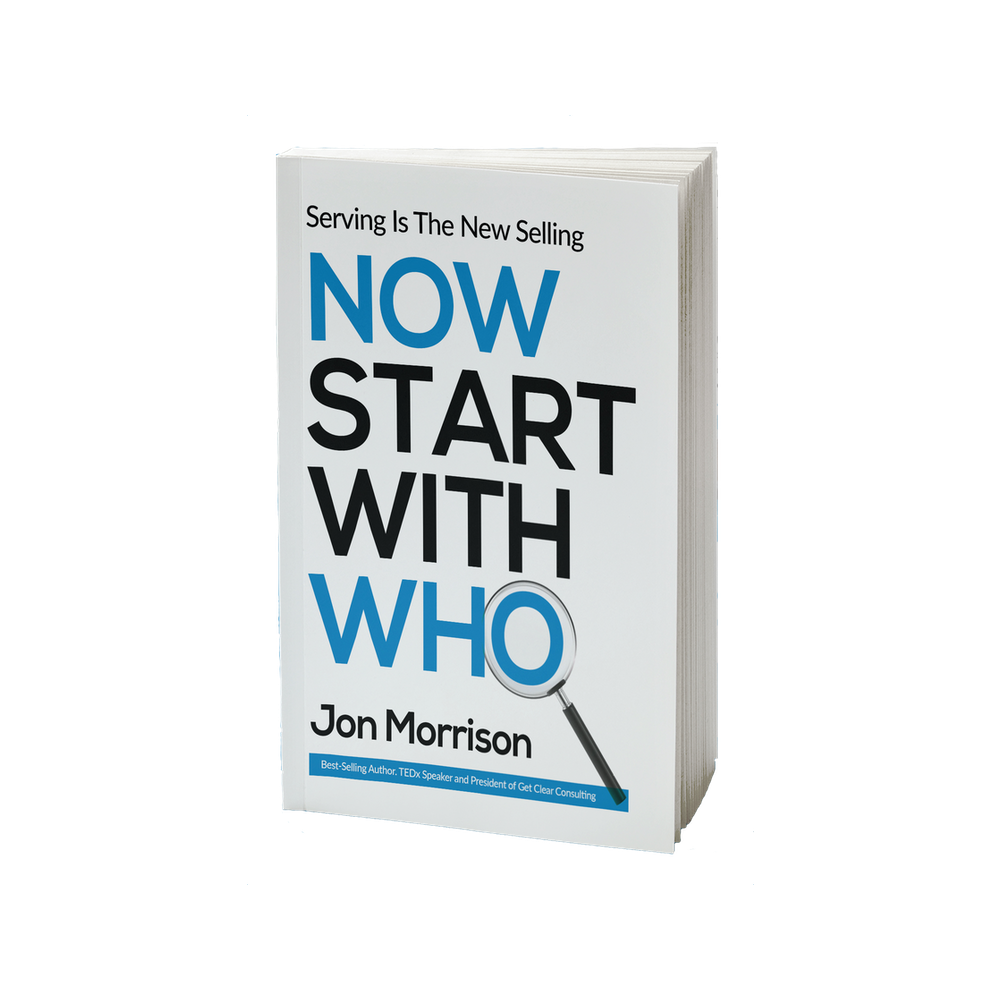 These are not pivots from startups. These are full scale changes by established businesses. Note that every decision was based on what these companies believed what would serve the customer best.
Making sure every business has a connection with their customer base is the focus of Jon Morrison's new book, Now Start With Who.
Jon Morrison is a TEDx Speaker and the Founder of a Vancouver-based marketing agency called Get Clear. Published by Deezia Press, Now Start With Who stresses the significance of human connection in business. Morrison argues that a flourishing business after COVID looks just like a flourishing business before COVID - it will be customer-centric.
Companies that prioritize serving their customers never have to worry about being unaware of where their customers are. They stay so close to the pulse of their customer that they know precisely how to serve them to help solve a problem and help the customer win.
Morrison explains,
We have all changed because of the pandemic. Most businesses had to adapt by pivoting in some way this past year. But the heart of business is still the same: Businesses exist to solve problems for their customers. If you still have a customer (even if all you have left is an email address), you need to find out their problem and show them how you'll solve it for them. If you can still do that, you'll flourish in this next season and whatever comes next.
That's what successful businesses have always done: They help customers win. From the startup to the enterprise, there is always a tremendous opportunity for any company that is dedicated to helping its customers succeed.
Book Jon Morrison For An Interview
If you'd like to book an interview with Jon for your publication, please email hello@getclear.ca. If you'd like a complimentary digital copy of the book, it is available upon request.
Jon Morrison Bio:
Jon Morrison is passionate about helping businesses grow by assisting them to connect with new and existing customers. Formerly a pastor, Jon understands how mission-critical it is to love and value people. Jon leads two companies, Get Clear and Clinic Sites. He holds an M.A., is halfway through an MBA, and is an alumnus of Oxford University. Jon lives in Abbotsford, B.C., with his wife and two daughters.