Get Clear is more than just a marketing company - it's a partner in the growth and success of its clients.
We firmly believe that Clients Must Succeed; we are not successful unless our clients are successful.
Our focus is on growing businesses, and we do so by aiming for excellence in everything we do. We approach problem-solving with the highest level of excellence, ensuring that no matter the challenge, we find a solution. Collaboration is also at the heart of our values; we work together as a network of creative leaders to serve our clients.
Through this approach, we have never found a problem someone couldn't solve with their expertise.
But we don't stop there.
Innovation is key to our success. We constantly strive to come up with new ideas and assess how we can improve what we do even further. Finally, as we continue to grow and succeed alongside our clients, generosity becomes an increasingly important value to us. The more success we achieve together, the more generous we get to be - giving back to those who have helped us get there.
Our values are not just words on paper; they guide every action we take and every decision we make.
Key Characteristics We Embody
Generosity-Driven
We take care of our clients and team members so that they have what they need to thrive.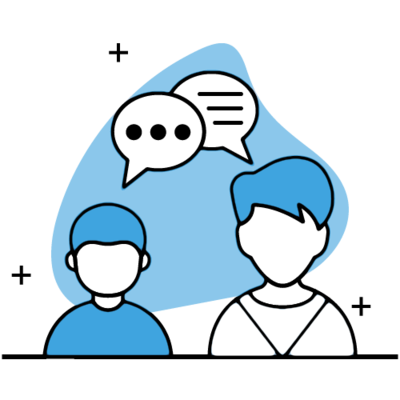 Customer-Centric
We strive to be a well-managed team, have clear conversations and have well-defined goals that serve the people we help.
Excellence-Pursuing
We deliver clear marketing with clear deliverables from a clear system we commit to.
We Create Clear Marketing Solutions To Grow Your Business
Behind every business is the story of someone who wanted to help make another life better. That's why businesses exist - to help other people. We come alongside those who are leading great businesses and help them discover the power of clarity so that they can reach more people.
Clarity Helps You:
Understand your target audience
Create a simple plan to reach your ideal client
Tell one story that captures their attention
Build trust with customers
Compel people to take action
Create simple and yet beautiful marketing collateral that you are proud of
We Think You Should Get To Know The People You're Working With
Here's our team. Click any of the images to learn more.
We Help The People Who Want To Help More People
A Message From Get Clear's Lead Consultant, Jon Morrison
When you've got a great idea, product, or service that you know could make an enormous impact in more lives, it's exciting to think about reaching more people.
But there's nothing more frustrating than struggling to get through to those same people you know you can help. If your online presence doesn't make you stand out or if you just can't find the right words to connect, you are going to need some help getting the word out.
That's what we're here to do. We want to be the people you call on to get your business to the next level so that you can enjoy the income and impact your business deserves. We are passionate about getting behind the people who are solving problems, helping customers win, and growing our economy.
We've put together a team of people that you will enjoy working with. I know how important it is to trust your marketing team. We want to earn your trust by doing what we say, working hard, delivering with excellence and helping you get the results you want.
Thanks for taking some of your hard-earned time on our website. I hope we can work together soon.
Sincerely,
Jon Morrison
We believe the best companies should have access to the best marketing tools.
We grow businesses using the "Start With Who" framework.
Our framework empowers you to:
Have a clear message that targets the head and heart of your ideal client
Build an online presence that stands out in your industry
Enjoy a steady stream of new customers, excited to do business with you
Learn More
Download Sample Chapters
Got A Question? We Would Love To Help.
---