Too many business owners are missing opportunities because they have a website that is not performing for them.
Whether it's dated, unclear or getting buried on Google, the wrong website can hold you and your business back.
Get Clear creates outstanding websites that look amazing, communicate clearly, and rank well on Google.
Make The Most Of Your Online Presence
Here are some of the benefits our clients appreciate:
Clear Messaging
Using the StoryBrand framework as our guide, we make sure the words and images speak to the head and heart of your ideal customer.
A Simple-To-Use Platform
Our secret weapon is the platform we've created. Manage your own site content quickly and easily.
Human Technical Support
We are here to support you. You won't feel alone trying to figure out your marketing.
Websites are critical for every business today. But we know that getting a website that works for your business needs isn't so easy.
If you're struggling to:
Target your niche with a clear message
Have the clean design that stands out among your competitors
Keep your website up to date
Partner with a team you trust to help you manage your content
Get Clear is the partner you need to get your website done right if you want to reach more customers.
Get Clear is committed to helping small businesses get websites that work.
Watch this video to learn about how we help you grow with an outstanding website.
Your Website Is The New Front Door To Your Business
It needs to look great, stay up to date, and get results for your business. Is your current website doing that?
Get Clear Sites is the website design service that gives you everything you need to build a strong online presence. It's the front-line sales machine that never sleeps.
Get The Words + Images + the Most User-Friendly Software Available.
We've got the platform to make applying the StoryBrand framework easy for you.
To be effective, your website must leverage the power of having the right words AND the best in modern design. That's the formula for converting browsers into buyers.
When you take the time to go through the head and heart of your ideal client, it is much easier to put together a website that will work as a sales force for you.
Making sure you have a simple, user-friendly platform to do it on is critical for getting your website right.
Schedule A Consultation Call
EVERY WEBSITE INCLUDES THESE FEATURES:
✓ - Easy site editor so that anyone on your team can manage content
✓ - Simple SEO set up and editing on every page
✓ - Set up a blog
✓ - Connect a drip campaign or newsletter
✓ - Create an online course using our course builder
✓ - StoryBrand templates
✓ - Event calendar
✓ - Embed videos in seconds
✓ - Easy-to-create landing page builder for your ad campaigns
✓ - Integration with your CRM
✓ - Access to our growing Knowledge Base
✓ - Continuous platform updates
✓ - Human technical Support
✓ - Access to Get Clear Community Facebook group
How Do We Create Customer-Centric Websites?
Watch this video to learn how to strategically structure your site to build authority and compel people to take action.
Free Resource: Our Secret Sauce For Building Websites
Get your free mini-course with a step-by-step guide to build a website that you and your customers love.
Establish Your Authority And Win Over New Customers
Imagine being proud of a website that helped you stand out.
You will get the winning StoryBrand formula designed right into your new site that has been proven to attract your ideal client.
Browse Our Portfolio
Learn About Our Process
Get A Website That You And Your Customers Truly Love
Here is our simple process: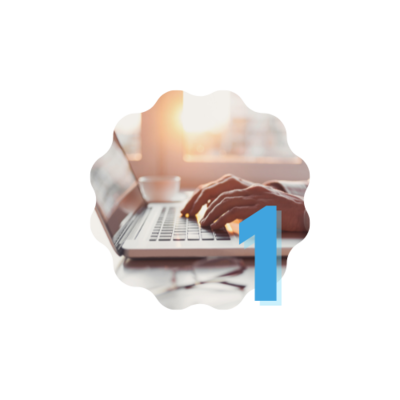 Get On A Call With Our Team
We will get to know your business, talk you through our process and answer any questions you might have.
We Build Your Site
Once you've filled out your onboarding form, we build you an outstanding website.
Reach Your Ideal Clients
We make sure you are fully equipped and set up for success.