While everyone else is wasting away this summer, you'll be making the most of it, working hard to grow your online presence.
Get a website done quickly and simply with the Get Clear Summer challenge.
We give you our word that we will do everything we can to make sure you are set up to win this summer and into the fall.
Take The Challenge
Imagine If In The Next Thirty Days You Knew You Could:
star_border
Get A Clear Message For Your Practice
We will teach you how to integrate StoryBrand principles to how you market your practice.
favorite_border
Launch A Fresh Website You Love
Isn't it time to leave that dated, dead-weight of a website behind you?
done_all
Fast Track The Web Development Process
We give you the training, the tools, and the template for a great looking site.
There's nothing like some freebies and a deadline to help you take action.
Watch this video from Jon as he describes the process of creating this program.
Get Clear Wants You To Succeed
The Summer Challenge is about giving you the fire under your butt you need to actually get stuff done in the coming weeks.
When you sign up for the $490 challenge, here's what we give you:
A digital version of Building A StoryBrand
A digital copy of Jon's book, "Chiropractic Website Essentials"
StoryBrand video coaching
Our StoryBrand website home page template
Lifetime Access to our Knowledge Base
Rock star Technical Support if you get stuck
If you put the words and images into the site and get it live, we will refund your initial investment.
We also want you to know that after 30 days, our $40/mo hosting, site security, server, site maintenance and technical support fees kick in.
Here's An Example Of Some Of The Training You'll Receive
Watch us teach you how to capture the power of story on your home page.
WHAT IF YOU DON'T MAKE IT?
We will help you finish your site so it's ready for the fall!
If you aren't able to get your site done in time, our team is going to help finish the job. We've done hundreds of websites and we know our platform inside and out. If you don't wrap up in 30 days, we will help you make the finishing touches on your site so it's ready to go.
Take The Challenge
What's in the Monthly Website Hosting & Support Fee?
From day one, we've understood that clinics are looking to keep costs down and it's been our goal to keep things affordable. As you likely know, we provide our ongoing website hosting and support for a monthly fee of $40, plus tax. To some, this fee will be a new line item in your budget and so we wanted to take the time to explain the value in it.
Here's what we include in our $40 Hosting & Support Plan:
1. Unlimited Technical Support
We like to think of ourselves as your remote staff, always a phone call or email away. Never again do you need to find yourself struggling with your website. You can rest easy knowing that we're here to help and that no problem is too big or small.
This saves you: Approximately 1-2 hours per month, solving website issues.
2. Ongoing Website Maintenance
Much like a car, websites require regular care and maintenance in order to continue running efficiently. We include that maintenance in our service and the monthly support fee is the only website invoice you'll ever receive from us. For the duration of your website, we'll repair and improve your website features at no additional cost to you.
This saves you: Money (if you're paying a developer) or Time (if you're using an administrator/staff to maintain the site)
3. Website Hosting
Most hosting providers will limit the space your website can take up on the server. Knowing the requirements of a typical website, we have included all the space your website will require and are ready to handle any reasonable amount of images, files, and pages that your website needs.
Standard cost: $10/month
4. Regular Website Improvements
To us, this is the biggest difference we can make. We wanted to end the cycle of turning over your website every five to ten years. We built our platform in a way that would allow your website to grow and improve on a daily basis. Essentially, five years from the day you launch your website, it will have received five years of advancements and will be as modern, timely, and functional as it was on day one.
This saves you: Approximately $1000 every 5 years and lots of time setting up a new website. There will be no need for a new website in 5 years.
At the end of the day, we're just excited to be able to provide clinics with peace of mind when it comes to their website. We realize it may be an additional fee from what you're currently paying, but we also believe that a great website that continues to work well is one of the strongest investments your clinic can make. It will be the new front door and the primary tool in helping to draw new families to your clinic.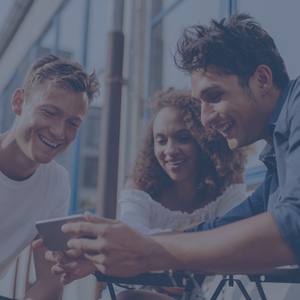 "Jon has helped my chiropractic practice and many others get clear on their messaging.
In addition, I teach chiropractors about marketing and Get Clear Consulting has been a vital aspect of help my chiropractors get laser focused on their marketing message."
- Kevin Christie, Chiropractic Success Academy
Transform Your Online Presence In 30 Days
This is our simple process:

Take The Challenge
We will get some information for you and then send you an onboarding email with everything you need to get started. Start Building Your Site
We will give you the StoryBrand book, StoryBrand video coaching, our StoryBrand template, and everything you need to master our easy-to-use platform. Launch Your New Site
You'll be proud to show off your site to peers and patients. It'll be the ideal launching tool for your practice. What you do with your $490 is up to you.
Don't Miss This Opportunity To Get Ahead This Summer
Make August the best month for your practice by giving your online presence boost it needs for a strong Fall season.
Take The Challenge
Get Started Today
Leave us some information and we will send a welcome package. Nothing starts until you get that email.
---